Pet Dental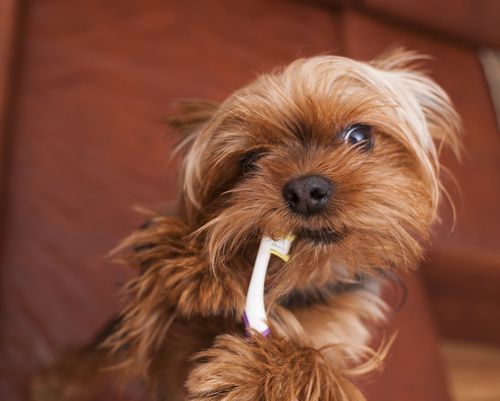 Dental disease is very important, though many owners have absolutely no idea just how dangerous it is really is.
Most people think of bad breath and discolored teeth. However, it is worse than that! It can cause liver problems, along with heart and kidney disease.
Dental disease affects a lot more animals than most people realize, especially as they age. 80 percent of dogs and 70 percent of cats over 3 years of age have some sort of dental problems. Here at Bridgeview Animal Hospital, dental problems are one of the most common health problems that identify.
Even though we see so many dental problems, owners still don't understand how important it is for them to take care of their pet's teeth. It is really important for them to regularly brush their pet's teeth and give them dental chews. We also recommend regular visits with us to assess their overall dental health. There may be times when your pet may require a professional cleaning under anesthesia because we can reach areas where you are unable to reach at home with a toothbrush or the pet has oral problems a toothbrush cannot correct!
Contact us today if you are concerned about the health of your pet's teeth. If necessary, we can also schedule a professional cleaning!