Leptospirosis and Lyme Disease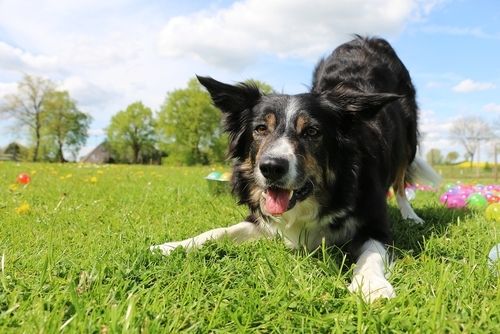 Leptospirosis and Lyme Disease are two diseases that are becoming more common in our area. There are vaccinations for them but not every dog is high-risk so it is important to discuss your dog's lifestyle with us. After hearing about your dog's life and the risks, together we can decide if your dog needs these vaccinations for his or her protection.

The problem with Leptospirosis is that it can cause liver and kidney disease in dogs. However, it can be harmful and even deadly to humans also so, if your dog is at risk, you need to make sure that you protect yourself! It can be fatal.

There are two ways that Leptospirosis can be spread. The disease is often seen in standing water. It is transmitted through the affected animal's urine. It has been found in many rodents, raccoons, and other wildlife. Because Leptospirosis is so harmful, we recommend vaccinating any dogs that spend time outside. Hunting dogs are especially at-risk for the disease.

Lyme Disease is another problem in our area as more people and their dogs are getting affected with the disease. Ticks carry this disease which causes dogs to have stiff joints and lameness as well as lethargy. Some dogs may not even be able to walk!

For this reason, we are strong believers in prevention! We recommend year-round flea and tick prevention to help prevent Lyme Disease. We also offer a vaccination against the disease.

Don't hesitate to call us if you are wondering if your dog needs the Leptospirosis or Lyme Disease vaccinations. You can also talk to one of our staff or your veterinarian at your dog's next examination. Don't forget to pick up some flea and tick preventatives too!