Our Pet Stylists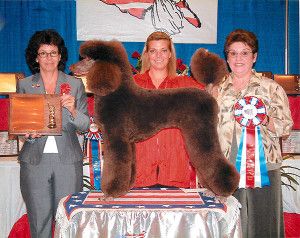 Courtney Ramstack
Courtney Ramstack began her career in 1998. With 15 years of grooming experience she has landed here at Bridgeview Grooming Salon.
Courtney attended a corporate training program conducted by the paragon school of pet grooming. She became endorsed by Salon Training Director for a major corporation. Over the next 10 years she held numerous grooming academies. During that time, Courtney managed three high volume locations and trained over 150 students. Some of her students became competition level stylist.
Courtney entered the professional Pet Grooming arena in 200. She has many wins and placements over the years, her highlight was winning Best in Show in class with a Poodle in 2002.
In 2007 she became a Certified Master Groomer with IPG, one of only few in Indiana. In 2010 she got out of the corporate world and joined our team at Bridgeview Grooming salon. Under her guidance it has been highly successful as she works beside her team on a daily basis to bring care, compassion and the best grooming in Indianapolis. She takes great pride in making Bridgeview Grooming Salon a fun and exciting place to work and for our guests to enjoy their visits with us.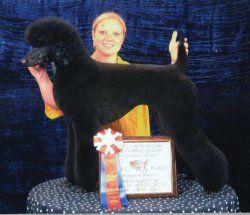 Sally Summitt
Sally has been a groomer for over 9 years and joined Bridgeview Grooming Salon in 2010. With her masters in hand scissoring, she enjoys grooming poodles of all sizes. Sally has managed and trained many groomers along her journey, not to mention winning awards at grooming competitions. Her latest win was 1st place in the poodle class with her dog 'Booger'. Sally lives in Indianapolis with her husband, 2 children, and 5 dogs (a standard poodle named Booger, a border collie mix named Kole, a wonderful frenchie name Lunchbox, and a Maltese named Pigpen, and an American Bulldog named Nana). (Check out pictures of Pigpen on our facebook page!)
Kim Novakoski
I've been grooming for 8 years, and have enjoyed the past three years here at Bridgeview Grooming Salon. I really like grooming Doodles of all kinds and also Yorkies. I am also still attending and competeing in grooming competitions and going to seminars o continue my education. At home, I live with my husband and two children, as well as a Yorkie, Mini-Poodle, and Shepherd Mix.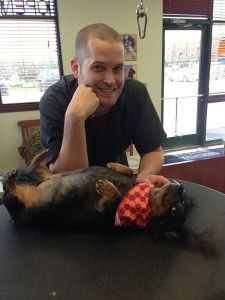 Jason Vedder
I've been grooming for over 6 years, 2 of which have been with the Bridgeview Animal Grooming Salon. I enjoy grooming all breeds, but I find that terriers bring a smile to my face. I quite thoroughly enjoy serenading my furry friends at my station while they relax and enjoy my haircuts. When I'm not working, I like to play my guitar and hang out with my wife and three dogs.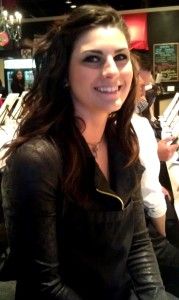 Brittany Weightman
I have been grooming for 6 years. I started my career in 2009. I have a passion for grooming and treating every pet like my own. I love all breeds big and small. I graduated college as a vet tech in 2008. I am looking forward to growing with Bridgeview Animal Hospital. I enjoy spending time with my family and pets. I have two dogs and a cat. My love and compassion for animals makes me love my job so much it is more of a hobby!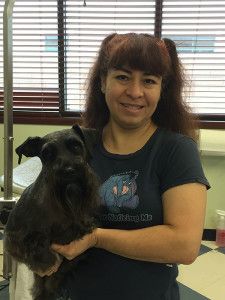 Maria Kozak
I have been grooming for 8 years and was trained by one of the best groomers in the industry. I have spent most of my grooming career working for a large corporation and am extremely happy to join the Bridgeview Grooming Salon family. I enjoy grooming all breeds. Becoming a groomer has been a dream come true for me. I grew up in a home where we always had all kinds of animals and I quickly grew to love them all. I currently live at home with my husband, 2 children, 4 dogs (an Australian shepherd, Australian shepherd mix, English Mastiff and a Standard Poodle) and a cat.
Brittany Diggins
Although new to the Bridgeview family, I am no stranger to our big happy family. I have 8 years of experience as a professional Pet Stylist. And I have had the pleasure of being trained by a Master Groomer. I truly enjoy creative grooming and finding the exact style for my furry friends and their parents. My son and I are still in search of our perfect pet, so I'm glad I get to spend time spoiling my furry friends here at Bridgeview.