Acupuncture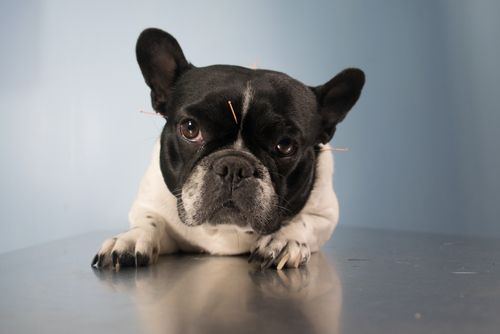 More people are trying alternative medicine for themselves so why wouldn't they do the same for their pets? Here at Bridgeview Animal Hospital, we are excited that we offer both traditional medicine along with alternative choices. We do this so that our patients can get better quickly!
Here at Bridgeview Animal Hospital, we are proud to offer acupuncture because it has been shown to help with many ailments including pain, osteoarthritis, vomiting, endocrine disorders, and much more. If you want to try acupuncture, be sure to discuss it with your veterinarian. You never know what diseases it might help! Many owners like to give it a try!
Many owners believe that their pets won't sit still for acupuncture. They don't think that they will like it. However, many pets really enjoy their sessions!
At Bridgeview Animal Hospital, we are also proud to offer Homeopathy and Alternative Medicine. This makes us different from most veterinary hospitals because we like to try both traditional methods and alternative methods to heal your pets! If you are interested, we have alternatives for ailments such as pain, vomiting, allergies, and much more! Don't hesitate to ask us about our holistic approach if you are interested.