About Us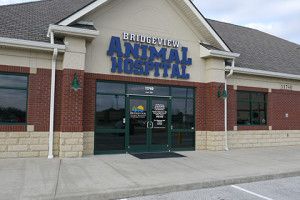 Bridgeview Animal Hospital is proud to serve Fishers IN and the surrounding communities.
Every day, we make it our goal to give our clients and patients the very best care that veterinary medicine has to offer. We also are dedicated to providing friendly and compassionate customer service.
Here at Bridgeview Animal Hospital, we truly believe in treating all of our patients as if they were our own. To us, this means giving each dog or cat that walks in the door our undivided attention and lots of love. First and foremost, we are a group of animal lovers. However, we are much more than that.
The staff at Bridgeview Animal Hospital is filled with well trained and experienced people. They are very dedicated to each and every patient, making it their goal to give your pet the very best veterinary care every time that they walk in the door!
If you have any questions about how we can care for your pet, please don't hesitate to contact us today. Thank you!